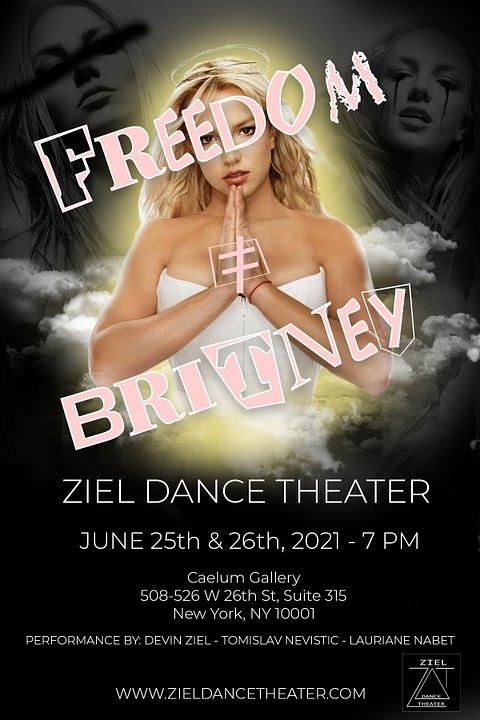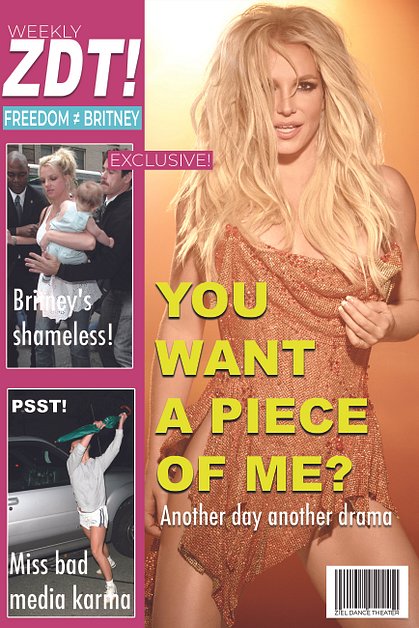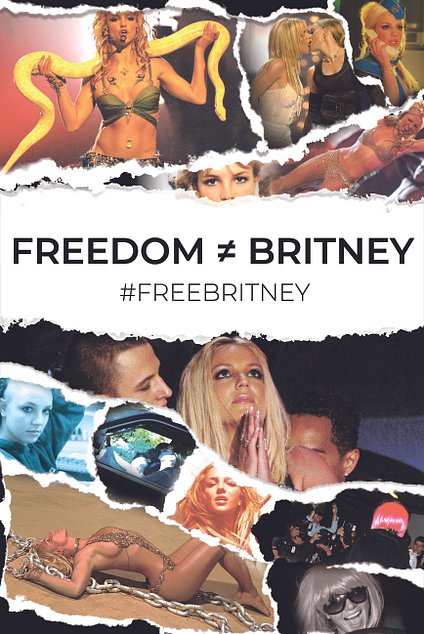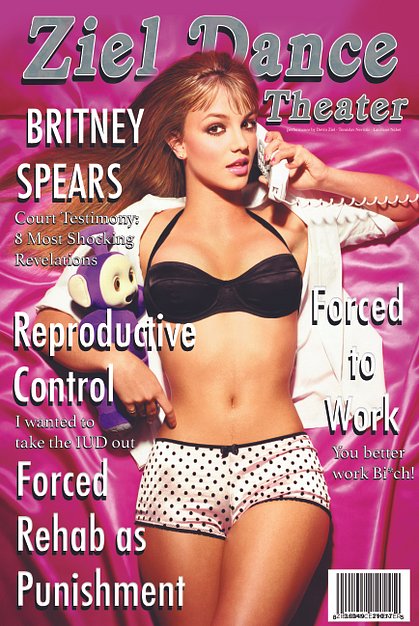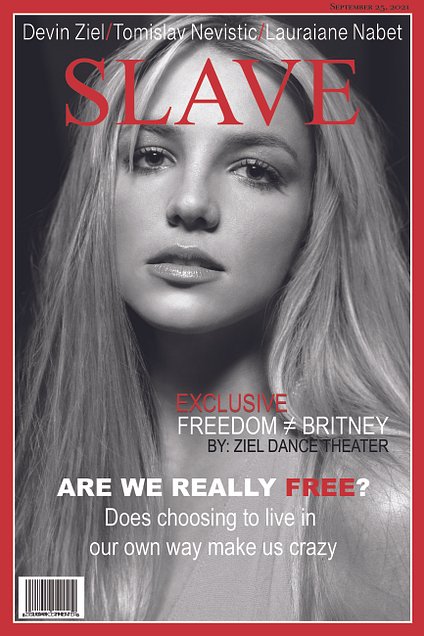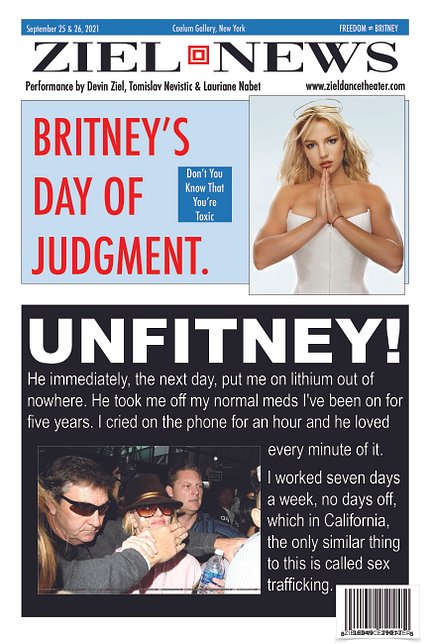 FREEDOM ≠ BRITNEY PROGRAM
CLICK FOR THE FULL ARTICLE
Get in loser, we're going to Free Britney Spears from entertainment enslavement!
An interactive dance homage to a modern icon
Brooklyn, NY – Ziel Dance Theater, a modern dance company founded in Fall of 2020 in Brooklyn, NY, will host an in-person gallery performance titled, Freedom ≠ Britney, a campy and immersive night of dance in support of Britney Spears' fight for freedom from her now 13 year conservatorship. The show will be an experiential essay on how Britney has been calling out her situation for years all while being forced to entertain. Britney's story is a signpost of modern feminism on the road of American misogyny. Britney is seen as a consumed object, an archetype of The Mary and her fall from The Virgin to The Magdalene, and so her image and narrative have been energized by and reflective of American respect for women. Freedom ≠ Britney explores the visual and musical character of Britney Spears and lends a critical eye to the audience in their participation in her trapping.

Ziel Dance Theater's mission is to bring its modern live performance, dance films, and innovative repertoire to this important moment in the feminist movement. The performance will take place at the Caelum Gallery on Saturday, September 25th at 7 pm and Sunday, September 26th at 5 pm.
SEPTEMBER 25th - 7pm & 26TH - 5pm
Caelum Gallery 508-526 W 26th St, Suite 315 New York, NY 1000
FREEDOM ≠ BRITNEY
FALL 2021